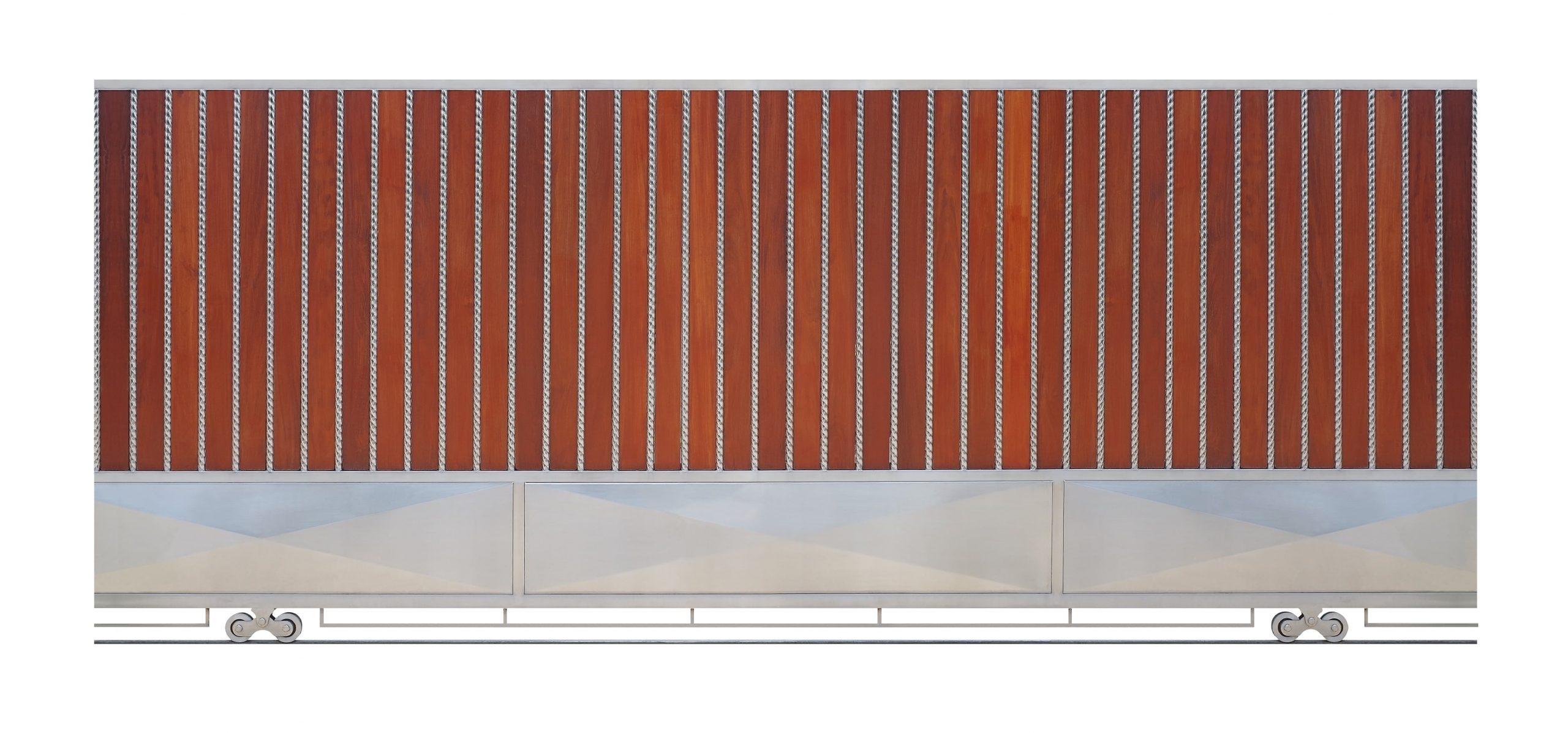 Automatic Doors Dubai
Are you bored of the old traditional doors? Is opening and closing an old door making you tired? If yes, then you need to get an automatic door installed in your office/home/Villas.
We are the best providers of automatic door Dubai. Moreover, we offer high-quality doors at a good price. Hence, for the best service, call us right away!
What is Automatic Doors Dubai Service?
Automatic doors are the new trend today! These look great and are easy to use. For both home and offices, we recommend automatic doors by us. Why? Because these are high quality and affordable!
Automatic doors function on their own. Thus, they use technology to work. You can get them fixed in offices, malls and even homes. But of course, contact only a good service provider for the doors Handyman Dubai.
If you are looking for the best automatic doors Dubai, you can trust us. We are dealing with automatic doors for a long time. Moreover, our experts are best in their work and will take no time to install an automatic door.
Automatic Door Dubai Service provider Near Me
Are you looking for an automatic door provider? Are you unable to find someone with a low price? If yes, then come to us!
We are offering high-quality automatic doors for your office. Also, homes and malls at a market competitive price. Moreover, our experts will install them in no time. They are great at their work. This is why, when you want to get new automatic doors, trust us only!
Furthermore, we also repair automatic doors. If your door is stuck, call us in. hence, we will send our experts with all the tools to fix the problem. No matter what the problem is, our professionals will find and fix it in no time.
We know finding a good automatic door service provider in Dubai is difficult. But with us, you can be easy!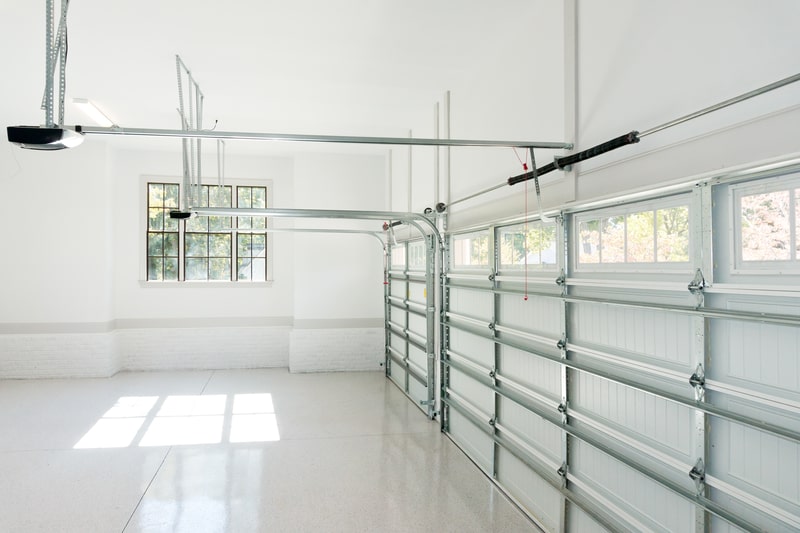 What Do We Offer?
What kind of an automatic door are you looking for? Do you want a revolving one? Or are you looking for a sliding automatic door?Whichever type of automatic door Dubai you are looking for, we promise we have it. Here is what we offer:
Frame less glass sliding doors
Framed glass sliding doors
Automatic Sliding Gate Doors
High-speed doors
Automatic Garage Door
Automatic telescopic doors and much more
For the best variety of automatic doors, come to us today. Moreover, if you cannot visit us, go to our website and select the product you like. Call us and place an order. Thus, we will send our experts with the door and tools to fix it in place.
Sounds great, right?
If you want high-quality automatic doors Dubai, trust us only! We promise you won't find better quality and price than us.
Affordable Automatic Door Dubai
Yes, automatic doors are expensive. This is why not everyone can buy it. But of course, you also want to move to something new. Thus, if you like an automatic door and want it installed, contact us today!
We have a great variety and charge less for it. the price of our automatic doors is less than the market. Moreover, our experts don't charge extra for their service. With us, you get to enjoy the best service at fewer prices.
We promise, nowhere in Dubai will you find a better automatic door service provider than us. The price of every door is different. Moreover, it also depends on the size and type of door you want to buy.
But we promise you will find the best price here. We offer high-quality doors and great service at fewer prices. How can you contact us? Visit our website or call us today!
Repairing Automatic Doors Dubai
Is your automatic door stuck? Are you looking for someone to fix it? But is the repairman asking a lot of money to fix it? Well if yes, then come to us today!
We have the best professionals who will fix the problem in less time. Moreover, we are affordable too. Call us and tell us the problem. Thus, we will send our experts to your place quick.
Furthermore, they will come with all the tools. They will check for the problem and fix it. our repair service is fast and affordable. Thus, we know most repairman charge high for their service. But we want to make our service available for everyone. This is why; we charge less for our work.
But fewer charges do not mean bad work. Our professionals are best in their work. They are repairing automatic doors for a long time. Hence, this is why you should not worry. We promise to give you quality work at a low price.
Also, our experts work quick. They won't take much of your time. Thus, they will come, check the problem, fix it and go back. Also, we will stay in touch with you even after service. This is so there is no problem. Even if there is a problem, our professionals will come over and fix it.
How to Find Us?
If you want to get work done by us, visit our website or call us. Our experts are always available on the phone. Even if there is an emergency, you can trust us. We have professionals ready all the time.
Remember, for the best automatic door Dubai service, come to us only! we are selling automatic doors for a long time. Moreover, we provide all types of service. We can also repair old automatic doors. Furthermore, install new doors too.
So whatever service you want, we will give it to you. Moreover, we won't charge high for it. We want to please you. This is why; you can trust us for high-quality product and service. We promise to provide you with the best service.
Moreover, we don't much time to fix automatic doors. Our professionals are good at their work. Furthermore, they are quick too. Thus, for affordable automatic doors and quality service, call us today! You can visit our website or call us for help!
Automatic Doors Nadd Al Shiba Third
Automatic Doors Nad Shamma
Automatic Doors Naif
Automatic Doors Al Muteena First
Automatic Doors Al Muteena Second
Automatic Doors Al Nasr, Dubai
Automatic Doors port Saeed
Automatic Doors Arabian Ranches
Automatic Doors Ras Al Khor
Automatic Doors Al Khor Industrial First
Automatic Doors Ras Al Khor Industrial Second
Automatic Doors Ras Al Khor Industrial Third
Automatic Doors Rigga Al Buteen
Automatic Doors Springs
Automatic Doors Meadows
Automatic Doors Trade Centre 1
Automatic Doors Trade Centre 2
Automatic Doors Umm Al Sheif
Automatic Doors Umm Hurair First
Automatic Doors Umm Hurair Second
Automatic Doors Umm Ramool
Automatic Doors Umm Suqeim First
Automatic Doors Umm Suqeim Second
Automatic Doors Umm Suqeim Third
Automatic Doors Wadi Alamardi
Automatic Doors Warsan First
Automatic Doors Warsan Second
Automatic Doors Za'abeel First
Automatic Doors Za'abeel Second
Automatic Doors Knowledge Village
Automatic Doors Dubai Media City
Automatic Doors Dubai Internet City
Automatic Doors The Greens
Automatic Doors Discovery Gardens
Automatic Doors Green Community
Automatic Doors Jebel Ali Gardens
Automatic Doors Aykon city
Automatic Doors Tcom city
Automatic Doors Downtown Dubai
Automatic Doors Elite Residence
Automatic Doors Dubai Sports City
Automatic Doors Business Bay
Automatic Doors Falcon City
Automatic Doors Jumeirah Village Triangle
Automatic Doors Sheikh Zaid Road
Automatic Doors Polo Homes
Automatic Doors Studio City
Automatic Doors The Garden Dubai
Automatic Doors Dubai Marina
Automatic Doors Mudon villa
Automatic Doors Flamingo Villa
Automatic Doors The Lakes
Automatic Doors Jumeirah Hights
Automatic Doors Jumeirah Islands
Automatic Doors Dubai production city
Automatic Doors Jumeirah Golf Estate
Automatic Doors Mudon
Automatic Doors The Sustainable city
Automatic Doors Layan
Automatic Doors Al Waha
Automatic Doors Dubai lifestyle city
Automatic Doors Al Satwa
Automatic Doors Al Shindagha
Automatic Doors Al Souq Al Kabeer
Garage Door Repair Al Twar First
Garage Door Repair Al Twar Second
Automatic Doors Al Twar Third
Automatic Doors Al Warqa'a Fifth
Automatic Doors Al Warqa'a First
Automatic Doors Al Warqa'a Fourth
Automatic Doors Al Warqa'a Second
Automatic Doors Al Warqa'a Third
Automatic Doors Al Wasl
Automatic Doors Al Waheda
Automatic Doors Ayal Nasir
Automatic Doors Aleyas
Automatic Doors Bu Kadra
Automatic Doors Dubai Investment park First
Automatic Doors Dubai Investment Park Second
Automatic Doors Dubai Media City
Automatic Doors Dubai Internet City
Automatic Doors Emirates Hill First
Automatic Doors Emirates Hill Second
Automatic Doors Emirates Hill Third
Automatic Doors Hatta
Automatic Doors Hor Al Anz
Automatic Doors Hor Al Anz East
Automatic Doors Jebel Ali 1
Automatic Doors Jebel Ali 2
Automatic Doors Jebel Ali Industrial
Automatic Doors Jebel Ali Palm
Automatic Doors Jumeirah First
Automatic Doors Palm Jumeirah
Automatic Doors Jumeirah Second
Automatic Doors Jumeirah Third
Automatic Doors Jumeirah 1
Automatic Doors Jumeirah 2
Automatic Doors Jumeirah 3
Automatic Doors Jumeirah Park
Automatic Doors Jumeirah Village circle
Automatic Doors Jumeirah Dirstricts
Automatic Doors Arabian Renches
Automatic Doors Motor City
Automatic Doors Silicon Osis
Automatic Doors Jumeirah Beach Residence
Automatic Doors Al Wasl
Automatic Doors Al Safa
Automatic Doors Umm Al Sheif
Automatic Doors Umm Suqiem
Automatic Doors Madinat Jumeirah
Automatic Doors Al Mankhool
Automatic Doors Marsa Dubai
Automatic Doors Meadows
Automatic Doors Mirdif
Automatic Doors Muhaisanah Fourth
Automatic Doors Muhaisanah Second
Automatic Doors Muhaisanah Third
Automatic Doors Muhaisnah First
Automatic Doors Al Mushrif
Automatic Doors Nad Al Hammar
Automatic Doors Nadd Al Shiba Fourth
Automatic Doors Nadd Al Shiba Second
Automatic Doors Abu Hail
Automatic Doors Al Awir First
Automatic Doors Al Awir Second
Automatic Doors Al Bada
Automatic Doors Al Baraha
Automatic Doors Al Barsha First
Automatic Doors Al Barsha Second
Automatic Doors Al Barsha South First
Automatic Doors Al Barsha South Second
Automatic Doors Al Barsha South Third
Automatic Doors Al Barsha Third
Automatic Doors Al Buteen
Automatic Doors Al Dhagaya
Automatic Doors Al Furjan
Automatic Doors Al Garhoud
Automatic Doors Al Guoz Fourth
Automatic Doors Al Hamriya, Dubai
Automatic Doors Al Hamriya Port
Automatic Doors Al Hudaiba
Automatic Doors Al Jaddaf
Automatic Doors Al Jafiliya
Automatic Doors Al Karama
Automatic Doors Al Khabisi
Automatic Doors Al Khwaneej First
Automatic Doors Al Khwaneej Second
Automatic Doors Al Kifaf
Automatic Doors Al Mamzar
Automatic Doors Al Manara
Automatic Doors Al Merkad
Automatic Doors Al Mina
Automatic Doors Al Mizhar First
Automatic Doors Al Mizhar Second
Automatic Doors Al Muraqqabat
Automatic Doors Al Murar
Automatic Doors Al Sabkha
Automatic Doors Al Muteena
Automatic Doors Al Nahda First
Automatic Doors Al Nahda Second
Automatic Doors Al Quoz First
Automatic Doors Al Quoz Industrial First
Automatic Doors Al Quoz Industrial Fourth
Automatic Doors Al Quoz Industrial Second
Automatic Doors Al Quoz Industrial Third
Automatic Doors Al Quoz Second
Automatic Doors Al Quoz Third
Automatic Doors Al Qusais First
Automatic Doors Al Qusais Industrial Fifth
Automatic Doors Al Qusais Industrial First
Automatic Doors Al Qusais Industrial Fourth
Automatic Doors Al Qusais Industrial Second
Automatic Doors Al Qusais Industrial Third
Automatic Doors Al Qusais Second
Automatic Doors Al Qusais Third
Automatic Doors Al Raffa
Automatic Doors Al Ras
Automatic Doors Al Rashidiya
Automatic Doors Al Rigga
Automatic Doors Al Safa First
Automatic Doors Al Safa Second
Automatic Doors Al Safouh First
Automatic Doors Al Safouh Second