Garage Door Off Track Repair Dubai

Garage Door Off Track Repair Dubai
Since how much time are you using a sliding door? Has the door ever created a problem? Has it ever gone off track? An automatic sliding door getting off the track is pretty common. And hence, it needs immediate professional attention.
Is there any good garage door off track repair Dubai service provider? Yes, we have experts who can put the garage door right back on their tracks. Thus, if you look to hire the best only for the work, our professionals are available all around the clock Locksmith Dubai.
Can I Find A Garage Door Off Track Repair Dubai Service?
Finding a good repairing service in Dubai is not easy. And when it comes to sliding doors, not everyone is an expert in repairing them. If your sliding garage door has slid off the track, you need someone good to fix it. But where can you find an expert to deal with the task?
Right here, of course! We have a team of professionals on board who can push the door back on track with ease. We take pride in offering the best garage door off track repair Dubai service. moreover, we are quick to respond to your problem. Once you get through to our representative and book your service, we'll send our experts over to your place quick.
Moreover, they will come with all the tools that will help them push the door on track right away. And to top it off, our professionals will have a quick look at the door and fix extra if found any. Yes, we aim at making our clients happy with our work so that you may come back to us again.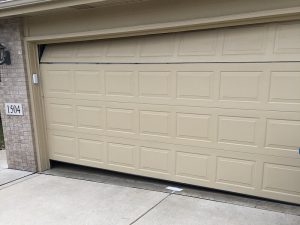 How to Find the Best Garage Door Off Track Repair Dubai Service?
Now once you know that we can repair your automatic sliding doors, you must be thinking of contacting us. But how can you contact us? Very simple!
You can either visit our website or call us on the number to talk to our representative. Next choose the service you wish to avail, provide all the details and we'll send our experts over to your place.
And if you worry about the cost, let us tell you that we are much cheaper than most repairmen in Dubai. But this does not mean we are not an expert in our work. Our professionals are the best in their work. Moreover, they have experience and skill which allows them to fix all types of doors with ease.
Our priority is to deliver high-quality repairing service. And that too at affordable charges so that everyone can avail it. Also, finding us is not difficult either. Unlike other garage doors off track repair Dubai service providers, we are quick and affordable. Within minutes of contacting us, we'll send our professionals.
Moreover, our experts are super-fast at their work. They won't take much of your time and repair the door quick. And they'll only leave once they are happy with the outcomes. So, next time your garage door slides off track, you know whom to contact!
Categories: Blog